Syncbox News London Recording Studio
This Country Series 2
<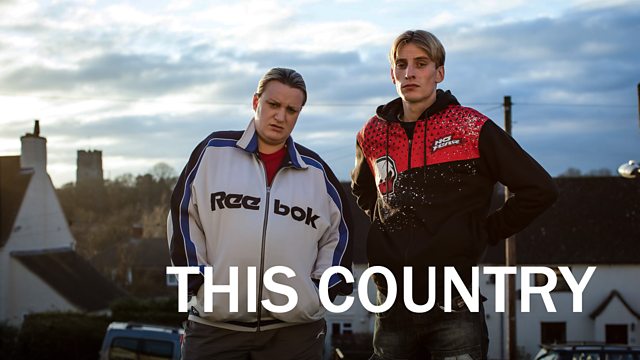 This Country Series 2 returns to BBC Three with 6 more episodes following the lives of Kerry and Kurtan Mucklowe and their life experiences in a typical Cotswold village.
Loads has happened since the last series. Kurtan has managed to get himself a girlfriend and Kerry, well let's just say loads has happened.
All the much loved characters are back including Rev Francis Seaton aka "Vics", Martin Mucklowe (Kerry's Dad) and the incredibly unstable Mandy, the neighbour you just could live without.
The 6 episodes include:-
1) Random Acts
Kerry has turned over a new leaf and is trying to give back to her community. Meanwhile, Kerry's cousin Kurtan is coming to terms with his decision not to go to Swindon College – and is struggling to get back in to the swing of village life.
2) Threatening Letters
Kerry starts to receive some threatening letters that cause her to feel unsettled within the village. Thankfully, Kerry's neighbour, 'Big' Mandy Harris, is on hand to help and advise. Kurtan takes a labouring job with Kerry's father, Martin, and learns some invaluable life lessons.
3) Minor Injuries
Kerry is helping the vicar run the local football practice and ends up requiring medical attention on a leg that's like it's been smashed in a blender.
4) Vicar's Son
The vicar's son comes to stay for a while while he sorts out his addictive problems, which is a source of embarrassment for the the vicar.
5) Steam Fair
Kerry's favourite day of the year. The annual stems fair comes to the village and this year it's on the same day as Kerry's birthday.
6) Bowls Club
Kurtan gets a job in the local bowls club, while Kerry get's a job with her Dad.
This Country series two is available on BBC iPlayer now and begins airing on BBC1 on Tuesday 6th March at 10:45pm
Kerry: Daisy Cooper
Kurtan: Charlie Cooper
Dubbing Mixer: Richard Evans
Producer: Simon Mayhew-Archer
Director: Tom George
For more examples of our work please click here.
This Country Series 2