Syncbox News London Recording Studio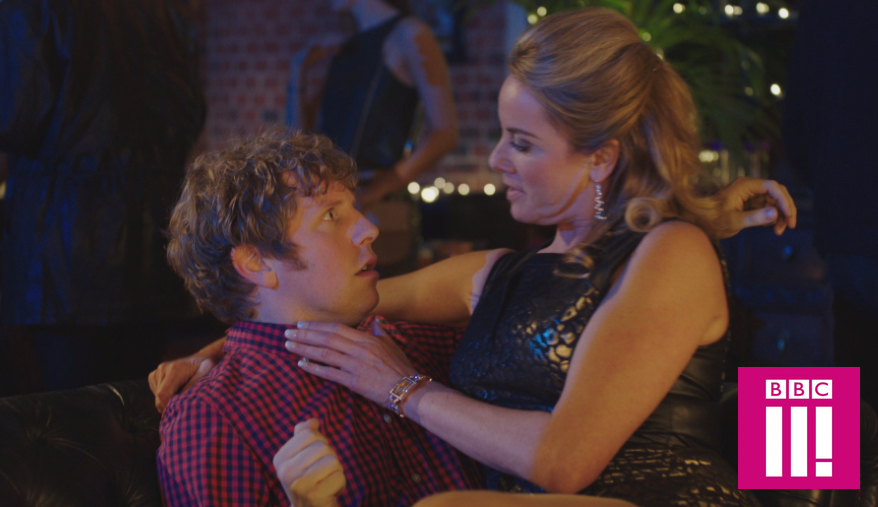 Josh series 2 is back with 6 brand new episodes brand for BBC Three, written by Josh Widdicombe and Tom Craine. The 6 x 30 series produced by BBC Studios and directed by David Schneider, is on BBC Three on this September.
After a hugely successful first series, the dis-functional flat mates, Josh (Josh Widdecombe), Owen (Elis James), Kate (Beattie Edmondson) and their relentlessly annoying landlord Geoff (Jack Dee), return for 6 more embarrassing and sometimes extremely uncomfortable but always extremely funny episodes.
Frustrated, native and reliably grumpy, Josh fumbles his way through life being help or hindered by his flatmates. This series sees him tackle a cougar, a sex blogger, a pirate, an open relationship, a dope smoking ex-con and a slighlyt mis-understood obsession.
Josh Widdicombe recently cropped up in a BBC documentary about sitcoms saying how much he loved the genre. And he clearly adores the classics because the second series of his flatshare sitcom channels a number of milestone comedies from the past four decades.
In the first episode there were hints of everything from Whatever Happened To The Likely Lads? and Men Behaving Badly to Seinfeld. Josh has split up with his girlfriend but flatmat Owen has a solution – he is dating a cougar and she has a friend for Josh. Meanwhile fellow flatmate Kate hits "reply all" by mistake and upsets their landlord Geoff so has to win him over. Watch out for the double entendre of Black Pudding.
Watch out for series 3 next year…
.
Production Company: BBC Comedy
Director:                         David Schneider
Producer:                        Simon Mayhew-Archer
Dubbing Mixer:             Rich Evans
Written by:                     Josh Widdecombe and Tom Craine