The Tulip Original Music Composition
The Tulip Original Music Composition
The Tulip is a new public cultural and tourist attraction for London, combining both heritage and modernity. Planned to be built next to The Gherkin, it enhances one of the capital's most cherished icons.
The Tulip Original Music Composition
The Tulip is a showcase for London's world-leading expertise in architecture, culture, education and business. This unique visitor attraction will deliver economic benefits to the City, Greater London and beyond. The Tulip offers a free state-of-the-art education facility for London's state schoolchildren, and provides a memorable and informative experience for tourists about London's history and dynamism. The public realm at ground level will be increased and enhanced with green spaces in line with the City's and the Mayor's goals for better public spaces.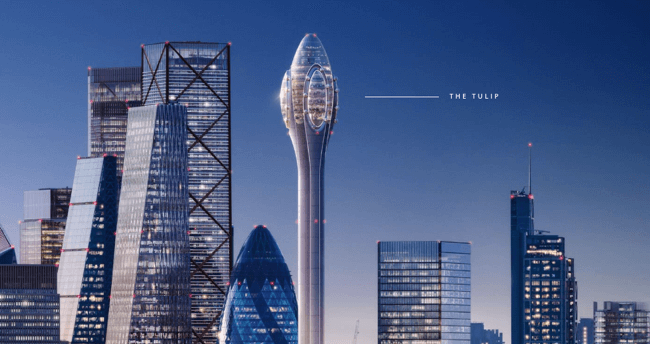 The film was produced by DBox to showcase the incredible impact this new iconic building would have on the London skyline. The original music was composed and produced by Rich Evans to add to the impact the film already has. Sweeping arepggiators and lush swelling strings bring a sense of awe and majesty to this epic building.
From a height of about 300 metres, visitors will enjoy stunning panoramic views across Greater London. Gondola pod rides will transport you outside in an exhilarating loop around The Tulip's glass petals. Inside the 12 floors at the top, visitors can stroll across the Sky Bridge and enjoy the thrill of sliding between floors. Curated viewing spaces with interactive material, plus talks from expert guides, will bring the history of London alive.
The Tulip will also be an outstanding venue to host cultural, educational, business and technology events. In summary, it will enhance the City's Culture Mile as a tourist destination, and deliver significant economic and social benefits to London.
Production Company:DBox
Director: Christiaan Klassen
Music Composition: Rich Evans