Secrets of the Lost Liners
Secrets of the Lost Liners Trailer
This trailer is mixed in Dolby Atmos. Please wear headphones for the full immersive experience.
Secrets of the Lost Liners
Secrets of The Lost Liners is an in-depth marine history series charting the design, service and loss of some of the world's greatest ocean liners. From art deco icons, luxury floating palaces, to national symbols, this six-part documentary covers 100 years of extravagant ships that pushed the boundaries of engineering and design, but which, one by one, were tragically lost through conflict, accident or human error.
With unprecedented access to experts and historians, and never before seen footage, Secrets of the Lost Liners will uncover each ship's storied past.
Episodes include the Cap Arcona, the Queen Elizabeth, SS Rex, the Andrea Doria, the Normandie, and SS America.
Exploring the Making of…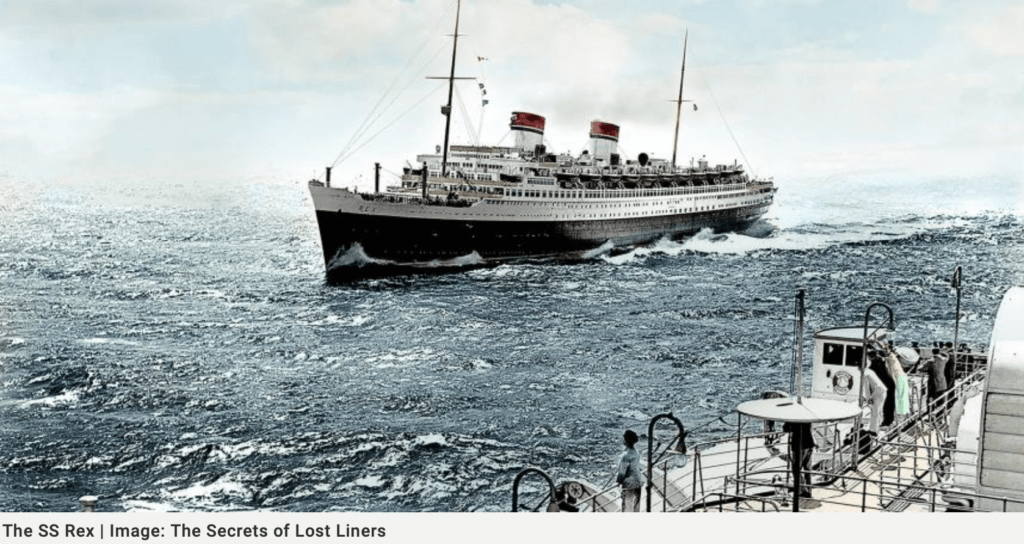 Few objects crafted by human hands have the power to enthral like magnificent ocean liners. They came to symbolise the very epitome of technological and national prowess. They pushed the boundaries of style and taste, were lauded by the press, and conveyed the world's rich and famous in almost unimaginably opulent luxury. They also conveyed the hopes and dreams of generations to live new lives across the sea.
Secrets of the Lost Liners: Episode Guide on Sky History Channel.

The show will get its UK premiere as part of Sky HISTORY's Summer of Secrets on Wednesday, 27th July at 9pm.
This trailer is mixed in Dolby Atmos. Please put on headphones to capture the full immersive experience.
Mixed in Dolby Atmos and available in 5.1 and stereo formats on various network around the world.
Production Company: Content Kings
Prodcuer / Director: Jason Davidson & Peter Roch
Sound Design: Rich Evans
For more examples of Sound Design and Tv Dubbing please click here.
Secrets of the Lost Liners