Bayer Global. testyourcancer.com
Bayer Global have launched a website, testyourcancer.com, to encourage and aid people in getting genomic cancer tests.
Genomic cancer testing is used to identify unique DNA alterations, or changes, within cancer cells that determine
how your tumor behaves and why it grows.
That knowledge may help your doctor recommend treatments that have been approved or are in clinical trials
based on the specific alteration identified.
Note that genomic cancer testing is different from genetic testing. Genomic cancer testing helps identify DNA alterations
that may be driving the growth of your tumor, whereas genetic testing looks at the unique attributes of a person's own genetic profile.
How Do You Paint Your Cancer?
See how a few real cancer patients have described their cancer.

What can these tests find?
Genomic cancer tests can identify different DNA alterations, or changes, specific to your individual tumor, regardless of its location in the body. The results of the test can lead to options that are tailored specifically for each individual's cancer.
Types of genomic alterations can include KRAS, HER2, BRAF, EGFR, ALK, ROS1, NTRK gene fusions, and many more.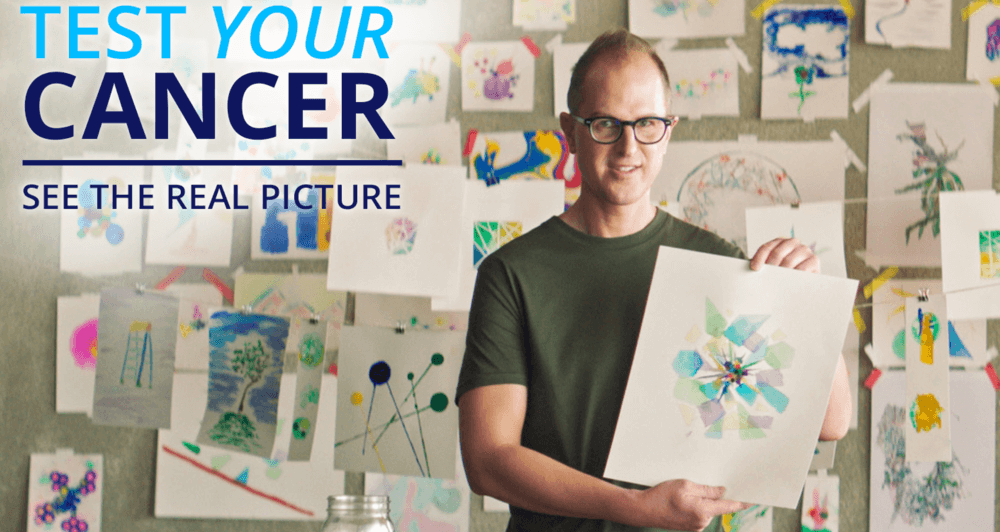 TALK TO YOUR DOCTOR ABOUT WHETHER A GENOMIC CANCER TEST MAY BE RIGHT FOR YOU OR YOUR LOVED ONE.
Production Company: BCW Global
Client: Bayer Global
Prodcuer: Duncan Le Cornu
Sound Design: Rich Evans